X-Bike is a electric mountain bike with MID engine, top features and high quality components that will help you discover your passion for cycling!
With a dynamic shape and 28 "x 1.60 wheels together with the hydraulic suspension on the front, the bike provides safety and performance for any type of terrain!

FUSION MID Motor!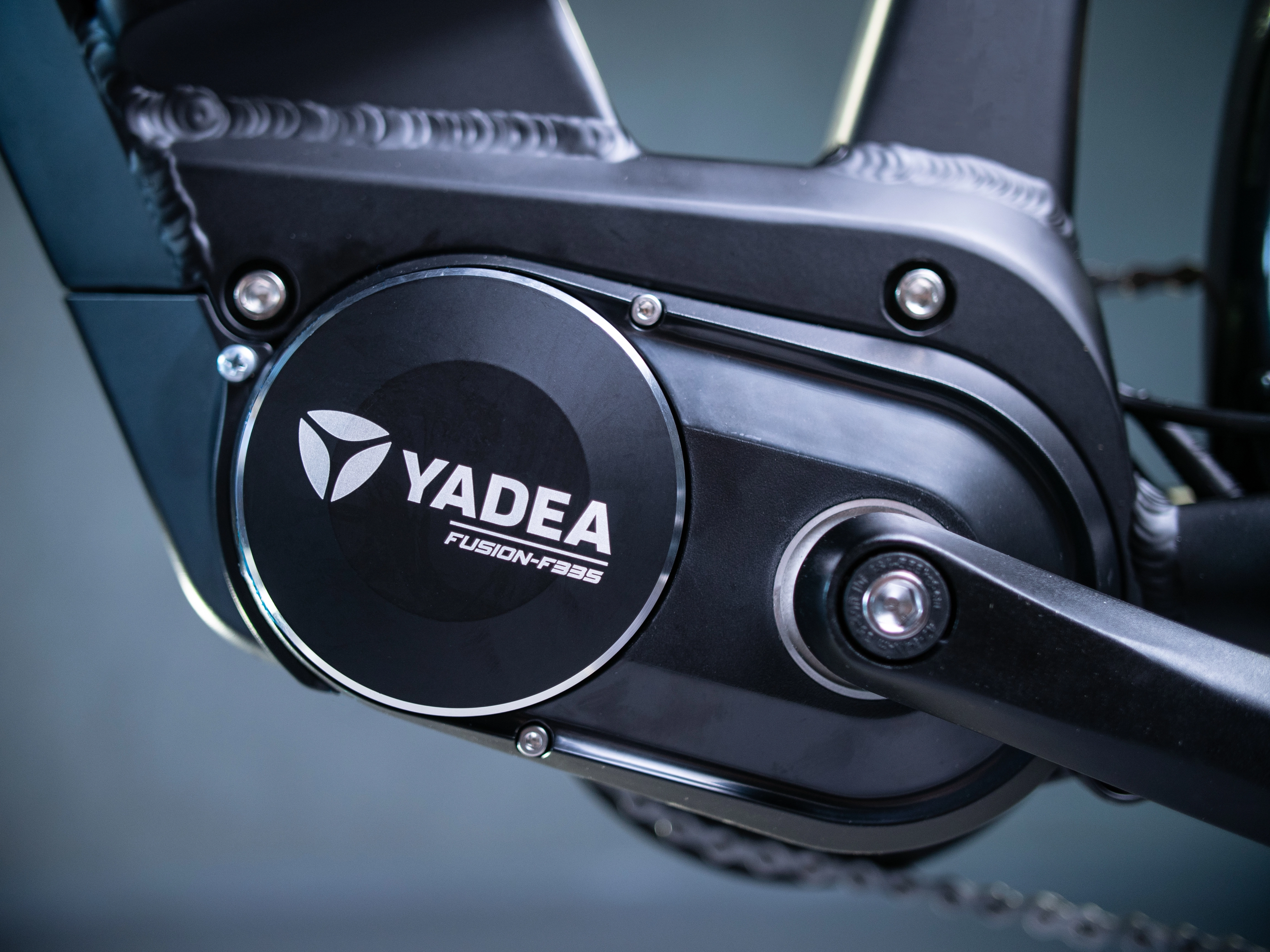 The 48V 250W motor of this smart electric bike is in the bottom bracket! They are developed by Yadea, unique in the pedelec industry. It is accurate in measurement, fast in torque response and durable! The unique bilateral torque sensor comes from the hybrid car system technology! FUSION's technical features include: seamless integration of triple sensors (torque, cadence and speed), stable high-speed CAN bus communication.

Equipped with a 8-speed Shimano gearbox and a generous and complex LCD display provides information on: travel speed, distance traveled, travel time, top speed, battery level, engine assistance level, indicator light.

The braking system is based on Shimano hydraulic front-rear discs! The derailleur is the Shimano Altus RDM370 9S and the derailleur SL-M2010 9S.

The frame is made of ultra-resistant aluminum type 6061 so the e-bike reaches a size of 24 kg and supports a maximum load of 90 kg.

The autonomy of the X-Bike ICON vehicle stands out from other electric bikes with an LG battery based on the latest Li-ion technology with a capacity of 10.5 Ah that gives unforgettable experiences on roads up to 120 km in assisted mode (assisted by pedaling)! Of course, as with any other electric vehicle, the conditions of use are important, such as: the ascent angle, the intensity of the wind, the number of brakes, your weight and last but not least the outside temperature (if the weather is cold the autonomy can be reduced by up at 30%).
The battery needs a duration of 5-6 hours to be ready for a new trip and is detachable! The e-bike motor has a capacity of 250W 48V and reaches a maximum speed of 25 km / h according to the limiter and the legislation; but the speed can increase depending on the type of terrain and the speed of pedaling.


The complete range of electric bicycles can be found here!