With the new KUBA GTS electric scooter, moving is easier, cheaper and more comfortable than ever!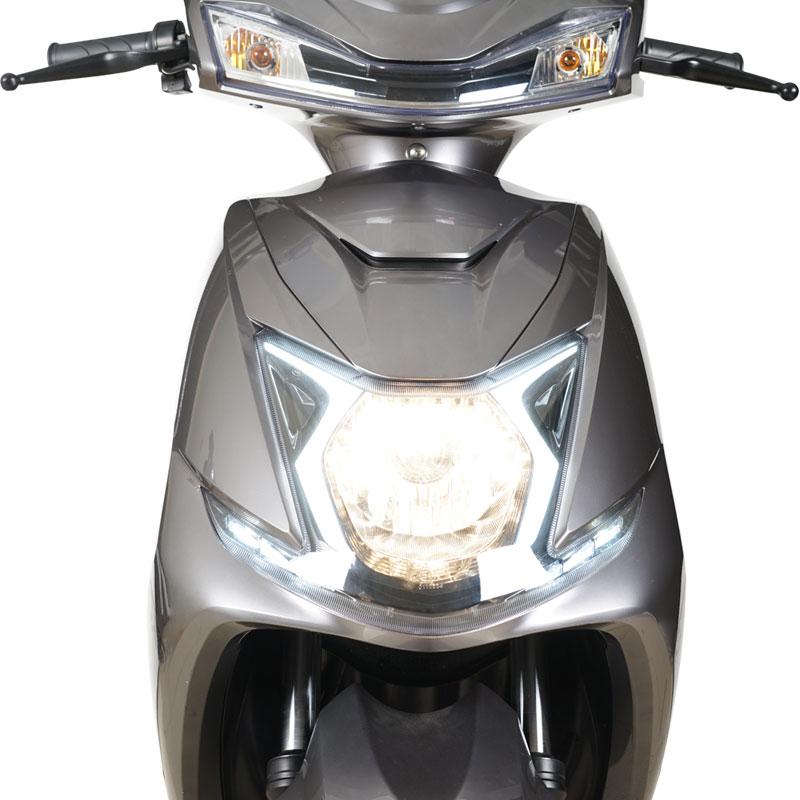 The GTS scooter offers you a new experience in the area of electric scooters, perfectly combining utility with comfort. It is the reliable friend for the visits you make in the city, shopping, work or wherever you need. Equipped with a space under its seat, a dedicated hook for the backpack with 2 other spaces dedicated to storage under the dashboard, this electric scooter meets any requirement you need!
In terms of performance, the GTS Evolio electric vehicle has 100% electric propulsion that ensures a range of up to 60 km * due to the 1440 Wh battery and hydraulic brakes with front and rear disc.
On the dashboard's display we can find real-time information about the gear used, the scooter offering up to 3 gears, the number of km traveled and of course the speed!
The scooter is part of the L1e category and it is necessary to register only at the town hall!