Inspired by contemporary needs, shaped by technological advancement and designed for a sustainable future, the X-CAR 2 electric car will capture your attention from the first second!
The road to work? Relaxing walks with friends? Going shopping? All these short and medium distances have a cheap, environmentally friendly and comfortable solution - the Evolio X-Car 2 electric car!
Optimal maintenance compared to a classic vehicle

If we had to choose a key element, it would be - the low costs - and this implies both the service part which is minimal due to the lack of classic mechanical components and the cost of the fuel replaced with the 150 Ah battery!

X-Car Autonomy 2

A full charge lasts about 7 hours and offers a range of up to 120 km * in eco at a cost of about 2 EURO (calculation based on the cost of electricity required for a full charge of the battery)!

Of course, as with any other electric vehicle, the conditions of use are important, such as: the angle of inclination, the operation of the air conditioning, the number of brakes, your weight and last but not least the outside temperature (if the weather is cold, autonomy can be reduced up to 40%).

Fast and practical

Parking in any city is a challenge, but the small size of the Evolio electric vehicle, X-Car 2, can give you a big advantage over other traffic participants! Save not only money but also time to spend with your loved ones!

Easy charging

The battery is based on lead-acid specially designed for electric vehicles. That is, they have a much higher resistance than normal based on the same substance. Charging can be done in the garage or anywhere you have access to a standard 220-230V electrical outlet and in no time it will become as common and simple as charging your smartphone.

Compact and efficient

X-CAR 2 offers two storage spaces: the actual 150 liter trunk and another slim place behind the seats! Thus, daily shopping, office documents, clothes and other luggage will definitely find their place!
Bonus: the tax for electric cars is zero and they benefit from free parking in big cities through the decisions of the local councils in force.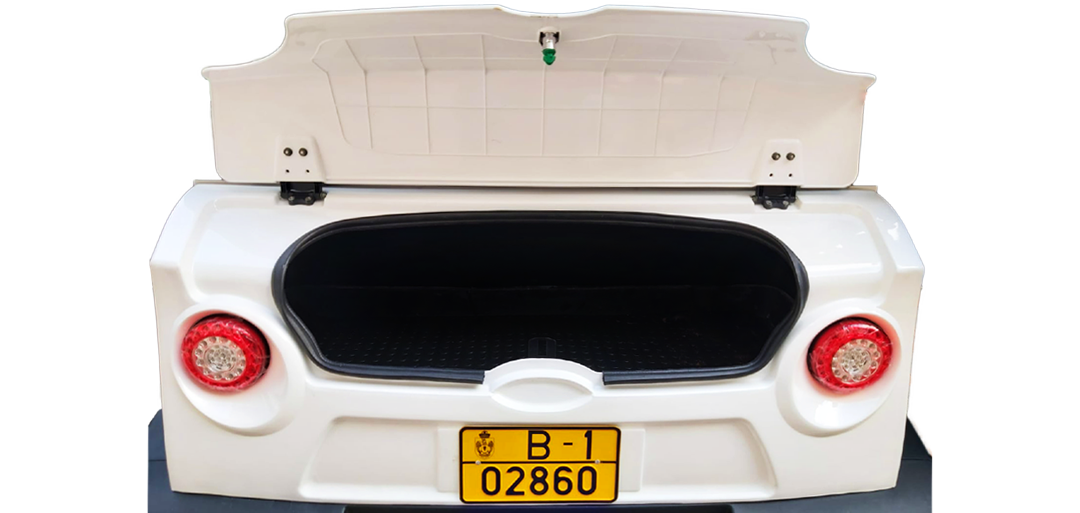 The future sounds electric and we are ready to offer all the necessary support to each client! Therefore, we have made efforts to offer the possibility of purchasing this Evolio electric vehicle with the help of the RABLA PLUS program!
Our commercial and technical support takes place both during and after the standard 24-month warranty.


We are waiting for you at a test drive at our address in Piata Montreal 10, Parter, Sector 1!